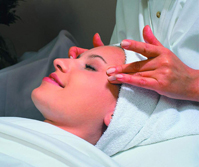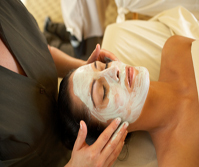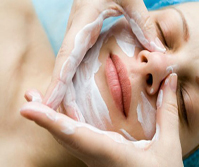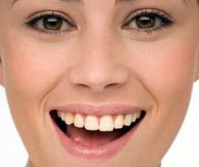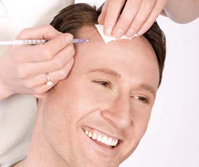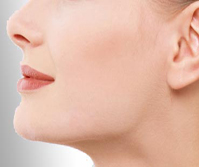 Facials
Anti-Aging Facial:
The first part of our body to show signs of aging is our face. Cheat Mother Nature with our Anti-Aging Facial. This specialized treatment is created for skin that's showing signs of age—sagging, fine lines, and dullness. During this break through treatment from Bioelements, your esthetician will perform a thorough cleansing, followed by our exclusive layered exfoliation process, energizing massage and ultra tightening mask. It is all designed to restore firmness to sagging skin as it lifts, tightens, and smoothes. You'll instantly see a difference with firmer, more resilient skin after this one hour treatment.
Stress Solution Spa Facial:
This luxurious facial is designed to sooth and soften your complexion while deeply de-stressing your entire body. Starting with a gentle, yet thorough cleansing followed by a soothing aromatherapy oil massage of the face, neck, and shoulders, you will slip blissfully into relaxation. All signs of stress will melt away as your esthetician performs steam inhalation therapy and applies a customized Bioelements mask laced with calming plant extracts. Emerge from this hour-long treatment with renewed skin that glows with radiant health as well as an inner peace. This treatment is ideal for sensitive skin that needs extreme, gentle care.
European Facial:
For a relaxing facial, designed for your exact complexion look no further than this classic. After a thorough analysis of your skin, the esthetician will personalize this treatment to fit your skin's needs from start to finish. You'll experience a custom blended deep pore cleansing, exfoliation, and massage of the face, neck, and shoulders followed by a therapeutic Bioelements mask and serum designed to address your skin's needs. Emerge an hour later with immaculately clean, smooth, and glowing skin.
90 minutes
Acne Clearing Treatment:
This one hour treatment is an absolute must is you are prone to breakouts, clogged pores, or black heads. You'll receive a personal skin assessment followed by a deep pore cleansing, exfoliation, and medicated amino mask that contains enzymes, antioxidants, antiseptic and anti-inflammatory ingredients. Make this effective treatment a continuing part of your fight against acne.
Skin Treatment for Men:
A customized treatment designed to keep your skin looking it's absolute best. We'll start with deep cleansing and exfoliation to target break outs, black heads, and ingrown hairs. Next, a custom blended Bioelements mask will be applied to soothe, balance, and tone your skin. All this, plus a relaxing massage of the face, neck, and shoulders. You'll emerge from this sixty minute treatment looking and feeling like a million.
Fast Results Facial:
Short on time? No problem! We have just the thing for those who are in need of some skin TLC but don't have a lot of time. This quick, yet highly personalized treatment will cleanse, exfoliate, and revitalize your skin in just thirty minutes. Have your pores deep cleansed and extracted or enjoy a skin rejuvenating massage of the face. The choice is yours! Whatever you choose, you will experience a treatment that leaves your skin feeling clean, smooth, and revitalized.
Fast Results Lift:
Need a lift? In just thirty minutes, this amazing express facial will tighten and firm your skin as it smoothes out surface wrinkles. This treatment includes a dual exfoliation and cleansing under steam, followed by the ultra lifting Bioelements Flaxx-C mask and an application of the perfect hydrating moisturizer.
Luxurious Additions:
(These services are available only in coordination with a facial service)
Massage to the hands
Massage to the feet
Paraffin Hand Treatment