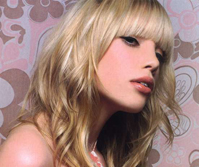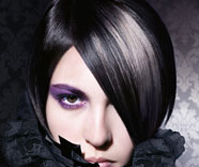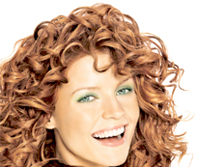 Hair
Finding the perfect hairstyle is the ultimate goal for everyone; we all would love to have the perfect cut, color, and style. Luckily, here at Salon La te Da, that's just what you'll get! Whether you want long, luxurious curls or a short, angled bob, our stylists are trained to do it all. Not sure what you're looking for? No problem! Your stylist is trained to take into account your face shape, hair texture, and lifestyle and will translate that into the cut and color that's perfect for you. Rest assured that we use the finest in professional hair color, products, and tools and are constantly continuing our education. Make an appointment for any of our hair services and you will walk away feeling pampered, relaxed, and even more beautiful than when you came in.
Cutting:
Ladies $30-$45
Men $20-$25
Youth $10-$25
Styling:
Blow Dry $25+
Creative up styling $45+
Custom Coloring:
Color with haircut $70-$85
Color with blow dry $60-$75
Additional Color $5+
Color Glaze $20
*$10 with color
Creative Coloring:
Ear to Ear Highlights $55+
Full Head Highlights $80
Per Foil $5
Texture Services:
Permanent Waving
Short $45, Medium $55, Long $65+
Relaxers:
Short $45, Medium $55, Long $65+
Japanese Hair Relaxer(or Brazilian)
Starting at $375, 50% deposit required
Hair Enhancements(extrntions)
Price determined after consultation with stylist
*Add a Serie' Expert Power Dose Conditioning Treatment to any hair service for $10. Visible results last 3-4 weeks.