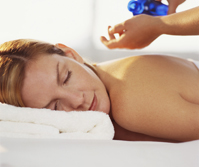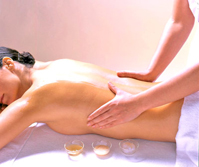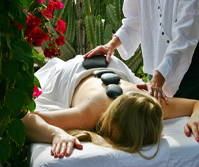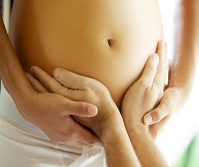 Massage
Swedish Massage
Incorporating long fluid strokes of varying depth and pressure, your massage therapist will devise a treatment that is as unique as your body to fit your individual needs. As your stress melts away and your mind relaxes, your massage will enhance the body's natural functioning as well as reduce pain, improve circulation, and enhance immune functioning. Short on time? Choose a 30 minute massage. Looking for a relaxing escape from the stress of daily life? Choose from a 60 or 90 minute Swedish massage.
Deep Tissue Massage
Feeling overworked and overstressed? Many of us have become accustomed to carrying chronic pain, stress, and tension around in our body all the time. With a deep tissue massage you can rid yourself of these nuisances and walk away feeling revitalized, more relaxed, and better than you've felt in a while. By using slow strokes and firm pressure on specific areas, your massage therapist will release the chronic patterns of tension in the body allowing your muscles to receive proper blood flow and oxygenation. Choose from a 30, 60 or 90 minute treatment.
Hot Stone Massage
Perhaps one of the most relaxing treatments you can experience, this incorporates smooth, hot, oiled basalt stones combined with massage to relieve stiffness and soreness within the body. The stones are strategically placed on areas of the body to promote healing and balance. Going beyond mere relaxation, this particular massage reaches the deepest tissue layers to penetrate your most aching muscles, promoting better circulation and the release of toxins from your muscles. The warmth of the stones, combined with your therapists knowledgeable massage technique will create a truly relaxing experience.
90 minutes
Prenatal Massage:
A woman's body goes through many different changes during the pregnancy process and our massage therapists are trained to alleviate and ease the particular strain pregnancy puts on the body through this treatment. A prenatal massage is an important part of any mother-to-be's health regimen and can be performed during the second or third trimester. In a position most comfortable to you, either side-lying, or face down, your massage therapist will address the special needs of your body relieving a wide range of problems including headaches, sinus congestion, backaches, leg cramps, swollen ankles, sciatic pain, and sleep issues. During this 60 minute treatment, our aim is to nurture both you and your baby.